Regular price
$110.00 USD
Regular price
$110.00 USD
Sale price
$110.00 USD
Unit price
per
Sale
Sold out
Lift, firm, improve texture, smooth away fine lines, fight against acne.
How To Use
What is it?

Slow down signs of aging with the LUCE 4T Therapy Wand, an all-in-one powertool.

Product Specifications:
Red LED Light: 630 Nanometers.
Blue LED Light: 440 Nanometers.
Microcurrent: 350uA.
Sony Vibrations: 7000 RPM.
Warm Therapy: 42 Degrees.

✨ Red and Blue Light Therapy: Illuminate your skin with the magic of light therapy, targeting a wide range of skin concerns, from signs of aging to acne breakouts.

⚡ Microcurrent Technology: Lift, firm, and sculpt your facial contours effortlessly, revealing a more youthful you.

🌡️ Warm Therapy: Experience the soothing warmth that enhances product absorption, ensuring your skincare products work their magic.

💆 Facial Massage: Relish the spa-like sensation of a luxurious facial massage that relaxes and revitalizes.
How to use it?

Step 1: Cleanse and Prepare Your Skin
Begin with a clean, makeup-free face. Use a gentle cleanser to remove any dirt, oil, and makeup from your skin. Pat your face dry with a clean towel.
Step 2: Apply Conductive Gel. Apply a thin layer of a conductive gel or microcurrent activator gel to your face or any water base serum.
Step 3: Turn the device ON by pressing the power button for 3 seconds. The device will start with the red LED light or anti-aging mode activated. If you want to switch to the blue LED light mode, simply push the power button once more. Glide outwards from the center of your face, covering the forehead, cheeks, under eyes, jaw, upper lip and neck.

The LUCE 4T has an internal auto shut-off timer that eliminates the need to constantly monitor the time to complete your 5-min session.
What is include?

Includes a charging USB cable and a quick start guide. Imported.
Share
View full details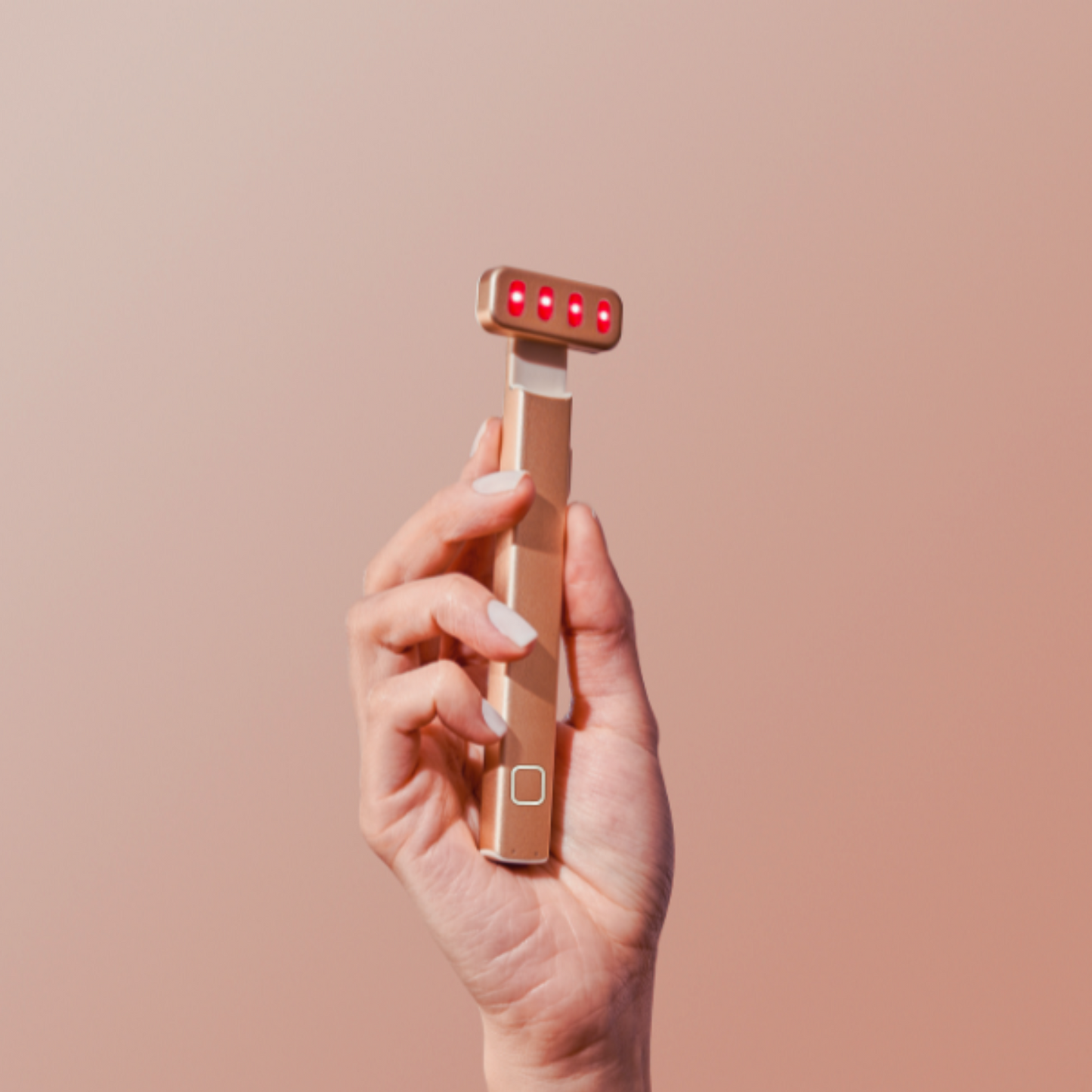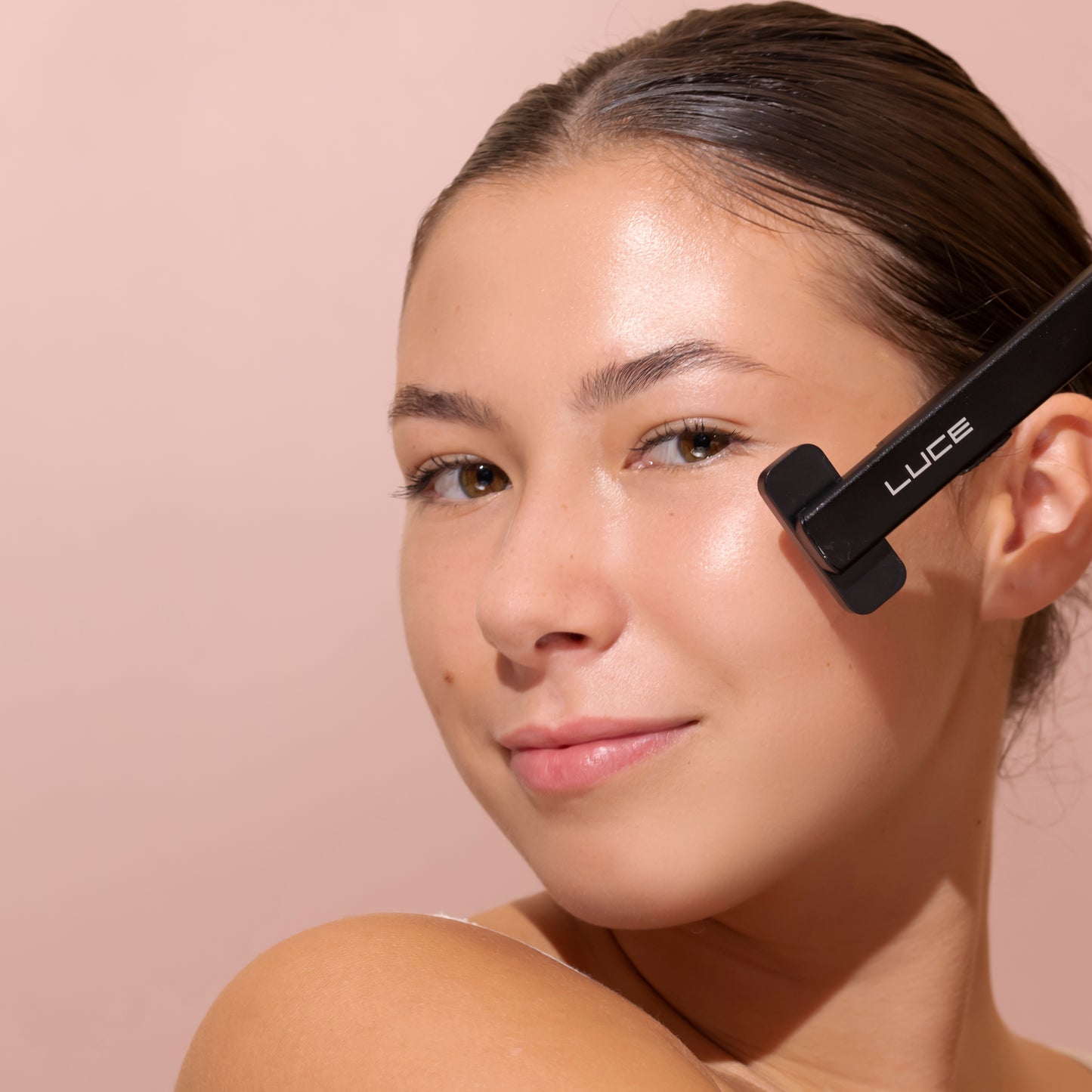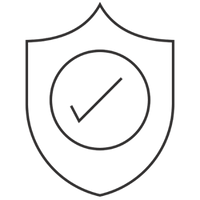 Warranty Products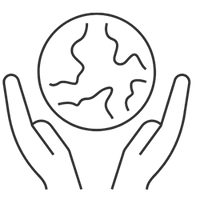 Sustainable Made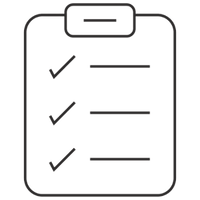 Dermatologist Tested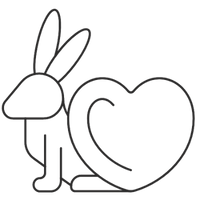 Cruelty-Free
PREP
BEGIN TREATMENT
FINISH
RESULTS MAY VARY
For optimal results, maintaining consistency is crucial. Dedicate at least 5 minutes each day to your skincare routine to start seeing noticeable improvements. Keep in mind that individual experiences may vary; some may notice differences right away, while others may require a bit more time. The pace of results can also be influenced by specific skin conditions. Individuals with mild concerns may see quicker improvements, whereas those with more substantial issues may need a bit more time to achieve their desired results.